Phone Leads waiting for your phone call.
For any home business that relies on leads, our pre-qualified phone verified leads are guaranteed to be fresh, targeted and responsive, allowing you to maximize your conversion rates.
Finding quality leads can be one of the most time consuming and cost-intensive parts of running a home business. With our pre-qualified phone verified leads, you can be sure you're targeting interested prospects that are eager to listen to what you have to say.
These leads are screened to ensure they're good quality prospects to pass on to you and are verified to have a correct phone number.
Each and every person has opted to receive your call, and has a real interest in getting started in a business opportunity.
Benefits:
Responsive to your phone call.
Have investment capital available.
Time saved with qualified leads.
Each lead includes the following information: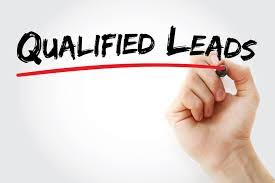 Name
Phone Number
Email Address
Street Address
Gender
Time Zone
Interest Level
Hours Per Week They Can Work A Business
Investment Capital Available
IP Address
Date
Delivery Rate:
Leads are delivered same day ordered via email in Excel format, or any format needed.
Age of leads:
Leads are less than 24 Hours old.
Package 1

$

43

.75

One Time Purchase
Package 2

$

62

.50

One Time Purchase
Package 3

$

100

One Time Purchase